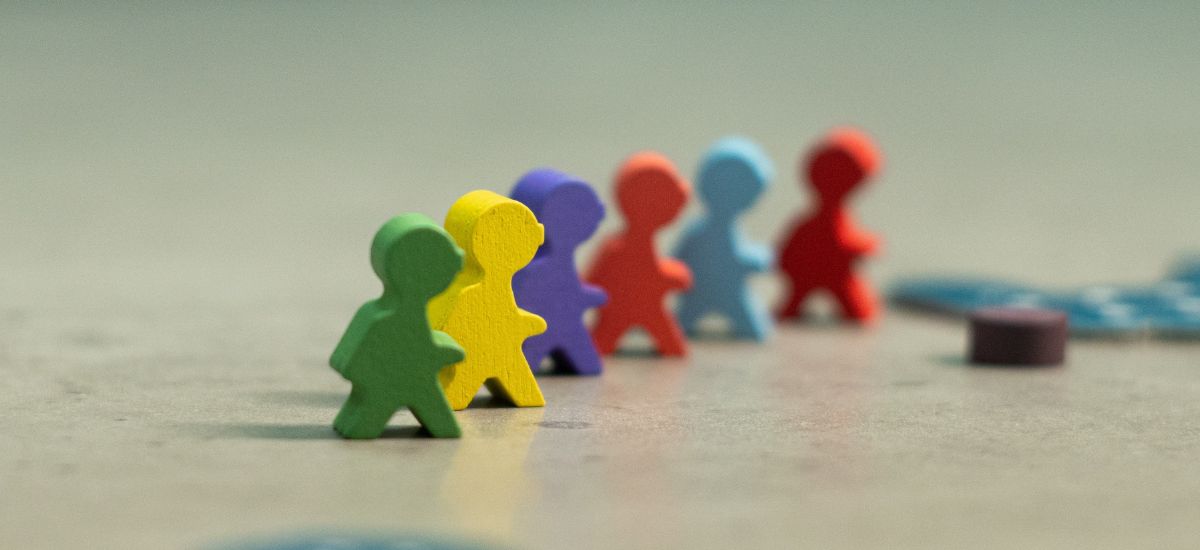 The power of customer segmentation
The path to tailored marketing strategies and persuasive customer targeting
Understand, address and inspire your target groups:
Customers are the heart of every company. To better understand their needs and address them individually, effective customer segmentation is a must. Because while it's tempting to assume that all customers love cat pictures, the reality is much more complex. Effective customer comprehension requires recognizing the diversity and difference of your consumer base. Segmentations are a powerful tool for placing messages in a more individual and targeted way, making personas tangible and applying modern data science approaches to real customers.
In this article, the focus is less on the statistical details and more on the concepts and added values that segmentation can offer. Here, we bridge the gap between classic market research and modern data science approaches to make practical connections.
There are several ways to implement segmentation as a successful tool. Three of them are probably the most common and helpful approaches in market research:
Psychographic segmentation:
This approach is a classic one within market research. The focus here is on individual needs or attitudes, which are recorded via questionnaires. Such segments can be used in particular for formulating marketing messages and developing personas, going beyond simple typologies such as man/woman or young/old.
As for practice, it is important to note that while matrix questions to capture needs are simple in questionnaire development, there is a risk that they are quite often not sufficiently sophisticated for later analysis . Maximum Difference Scalings (MaxDiff), semantic differentials or ranking approaches can help to provide the necessary variance. The Max Diff selects the "best" and "worst" item from a random set of options. The semantic differential helps to classify the gained insights on scales with 2 poles and in a ranking the participant decides a ranking from different options by themself. These approaches help considerably to differentiate deeply.
When assessing segmentation, it is crucial that the results are interpretable and useful for the company. For example, an online travel agency can divide their customers into different groups, such as adventure lovers, recreation seekers or culture lovers. This allows you to create tailored advertising messages and develop targeted offers.
The firmographic approach:
In the B2B sector, individual end customers cannot or should not be surveyed directly. Here, psychological needs usually play a more minor role. In addition to the classic firmographic variables such as company size or number of employees, it is fascinating to examine the customer companies in contact with the sales organization. In this case, firmographic segmentation offers an approach that reveals what to look for in "operational data" and how to prepare data from CRM systems. The result provides a strategic view of the customer base. It becomes clear which segments should be focused on and prioritized by sales. Let's assume you are a company that wants to establish itself internationally. Using firmographic segmentation, you can divide the different customers worldwide into segments and thereby optimally target different internal sales teams to the different customer bases. This allows you to tailor your sales strategy to the needs of each industry and offer customized solutions.
The synthesis of needs and behavior:
This approach combines the best of both worlds: While many segmentations end with a summary description of the segments, operational market researchers often want their existing customers to be assigned to the segments. Result of a synthesis can be a description of psychographic segments based on actual behavior or assignment of psychographic segments based on behavior. In this way, any messages developed can be delivered to individual customers in an even more targeted manner in the future. To avoid having to survey every customer, it would be ideal to include the behavior of the target group directly into the analysis. Based on the needs and, for example, the actual shopping behavior, you can then make personalized recommendations that are tailored to the individual preferences and interests of each segment. It's easy to see here how linking customer data and panel respondents can help close the gap between psychological needs and actual behavior. The segmentation results can then also be applied in the CRM system.
Conclusion:
Segmentation divides the market into groups or segments characterized by similar needs, attitudes, priorities and/or behaviors, which differ as much as possible among themselves.
Thanks to this approach to market research, you will be able to optimize your marketing strategy by adapting it to the target groups and developing differentiated products that suit the various groups. In addition, segmentation allows you to identify your most profitable or promising segments and predict the behavior of your customers. However, it is important to keep in mind the core elements mentioned above.
Get to know your target groups and inspire them with selective offers – success will follow in no time!
Eva Linhuber
Research Manager